Jared Dutton, AARE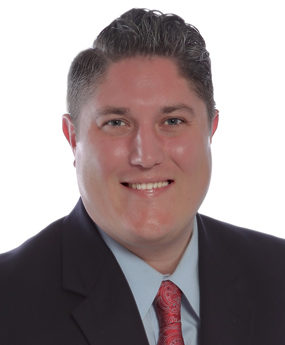 Auctioneer - Realtor, Managing Director Keller Williams Commercial
(330) 879-5000
Areas of Expertise
• Ohio Licensed Realtor & Auctioneer Since 2005
• Accredited Auctioneer of Real Estate (AARE)
• Residential & Commercial Negotiated Sales
• Real Estate Auctions – Unique & Specialty Property
• Private Client Property Management
Jared Dutton, AARE, Realtor-Auctioneer, is a member of The Dutton Real Estate Group at Keller Williams Commercial-Legacy Group Realty. Jared has been a licensed Ohio Real Estate Salesperson & Auctioneer since 2005. He is a proud graduate of Ohio University's College of Business as well as a proud member of the Phi Kappa Tau fraternity. He finished his studies with a bachelor's degree in Finance with a specialization in Real Estate Finance. He remains active in the Alumni Association at Ohio University, as well as the Phi Kappa Tau Foundation.
Jared brings a background in conventional negotiated sales where he has consistently been acknowledged by the Ohio Association of Realtors (OAR) as one of the "Top 1% of all Ohio Realtors" & "Top 5% of all Realtors Na-tionwide" by the National Association of Realtors (NAR). He also brings his property management experience and background, as he manages single family homes and multi-unit apartment complexes for his private client base.
In 2017, Jared earned the designation of, "Accredited Auctioneer of Real Estate (AARE)" from the National Auc-tioneers Association(NAA), for his amount of past sales, experience, and knowledge in the Real Estate Auction Industry. This prestigious designation is held by less than 1% of all Auctioneers in North America.
With his unique blend of experience in negotiated and auction method of sale along with his hard-working ap-proach, Jared has become an industry leader in the sale of Hi-End, Unique, and Specialty type properties that previous conventional real estate methods were unable to produce an acceptable sale. His clients include but are not limited to; typical private sellers, National and Regional Banks, as well as Fiduciaries such as: Trustees, POA's, Estate Administrators, and Real Estate Receivers.
Jared's hobbies include spending time with his daughter Isabella as he is involved with her youth sports teams. He also enjoys spending his time golfing, boating, and is an avid Cleveland sports fan. Jared is also known for his charitable work as benefit auction auctioneer at fundraising events for many different school districts, booster clubs, sports programs, and charities throughout the Northeast Ohio area.
Contact Jared